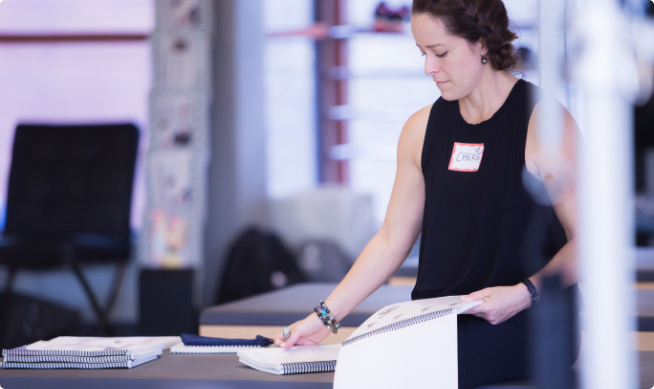 – ProBridge USA
Graduate Program
Learn the BASI Pilates approach to the Pilates Method.
Upcoming ProBridge Graduate programs
The ProBridge Graduate is the second half of the Comprehensive Program USA. It is for students who have completed the ProBridge Foundation and wish to gain comprehensive knowledge of the BASI Pilates approach on all the Pilates apparatus, including the Mat, Reformer, Cadillac, Wunda Chair, Ladder Barrel, F2 Spine Corrector, F2 Arm Chair, Ped-a-Pul, and other auxiliary apparatus.
Prerequisites: ProBridge Foundation
In the ProBridge Program, two modules are taught per day.
Muscle Balance and Imbalance
Primary concepts covered include the meaning of balance and the implications of imbalances in strength and flexibility. Lecture focuses on functional exercises, movement patterns, neuromuscular re-education, and muscle testing. Repertoire taught includes intermediate and advanced Reformer, Wunda Chair, and Cadillac.
What are they saying
Tessa

I have enjoyed my instruction time with Carrie and Adriana. I am looking forward to completing the course and receiving my certification.

Janine

BASI is an amazing program! Being that I was brand new to any sort of teaching career, I jumped right into this without any other certs or college courses on anatomy.

Krissy

I loved every minute of the course, and look forward to completing the Comprehensive course in the future.