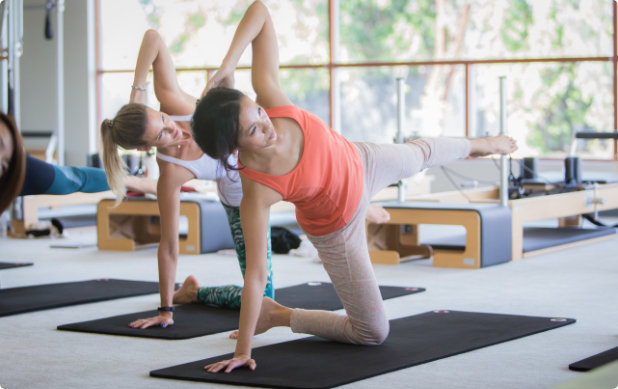 – Comprehensive Global
Intensive Program
Learn to teach up to advanced-level clients on the full suite of Pilates equipment.
The BASI Pilates Comprehensive Global Intensive gives students in-depth knowledge of Pilates theory, exercises, and skills to teach up to advanced-level clients on the Reformer, Cadillac, Wunda Chair, Ladder Barrel, F2 Spine Corrector, F2 Arm Chair, Ped-a-Pul, Mat, and other auxiliary apparatus.
Graduates of the Comprehensive Program are well equipped for a successful, enduring career in the Pilates industry and are qualified to take the Pilates Method Alliance (PMA) exam to become a Nationally Certified Pilates Teacher (NCPT).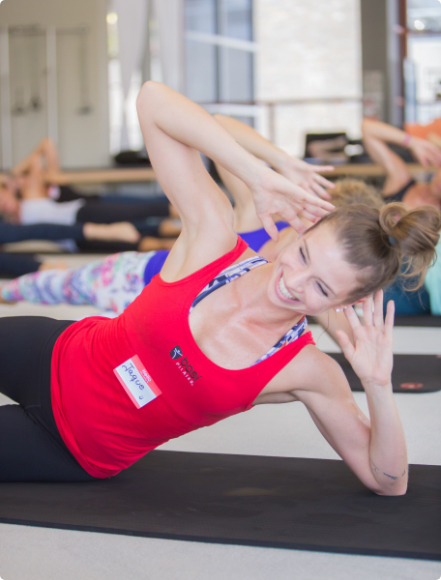 The BASI Pilates Comprehensive Global Intensive consists of 12 modules formatted into an intensive 8-day timeframe.
Upon completion of all 12 modules, students are eligible to pursue a Comprehensive Pilates teaching certificate.
The Fundamentals
Primary concepts covered include the 10 movement principles of the Pilates method, an overview of the pelvic region, Pilates breathing, an historical overview of Pilates, the BASI approach, and the importance of safety when teaching Pilates. Repertoire includes fundamental Mat and Reformer exercises.
Includes a one-hour Mat class.
What are they saying
Tessa

I have enjoyed my instruction time with Carrie and Adriana. I am looking forward to completing the course and receiving my certification.

Janine

BASI is an amazing program! Being that I was brand new to any sort of teaching career, I jumped right into this without any other certs or college courses on anatomy.

Krissy

I loved every minute of the course, and look forward to completing the Comprehensive course in the future.