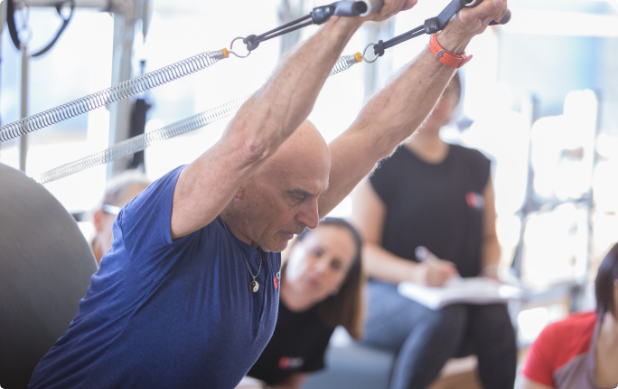 – Legacy Program
Honors
This is the fourth and final phase of the Legacy Program.
The underlying theme is evolution and preservation, two seemingly diametrically opposed concepts. Yet Pilates cannot continue to thrive without both. Rael delves into much of his own creations both in terms of the choreography and the equipment itself. As always, it is solidly and soundly grounded in the original works and principles of Joseph Pilates, paying homage to the founder and creator of the Pilates method.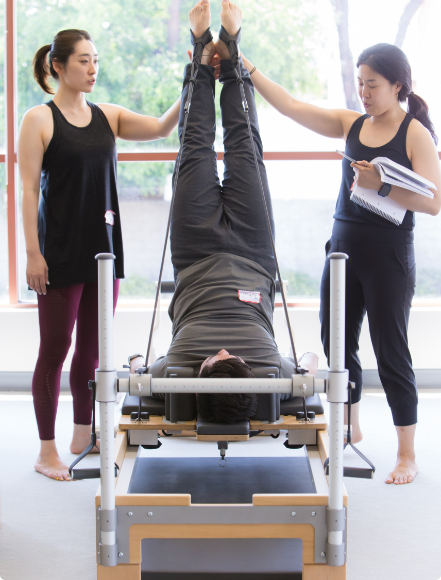 This is a 3-day learning experience that includes 18 hours of instruction and learning.
Day One
The concepts discussed are Excercise Progression and Appropriate Level. These 2 areas go to the heart of everyday teaching. They are the primary concern of every novice teacher. It is appropriate that the Legacy Program, geared toward very seasoned teachers, would go full circle and conclude with revisiting these ever-important topics. Set, unique warm-ups on the Reformer, Cadillac, F2 Chair and Wunda Chair are taught. In addition, the Advanced and Master-level repertoire is taught on these very same pieces of apparatus.
What are they saying
Tessa

I have enjoyed my instruction time with Carrie and Adriana. I am looking forward to completing the course and receiving my certification.

Janine

BASI is an amazing program! Being that I was brand new to any sort of teaching career, I jumped right into this without any other certs or college courses on anatomy.

Krissy

I loved every minute of the course, and look forward to completing the Comprehensive course in the future.