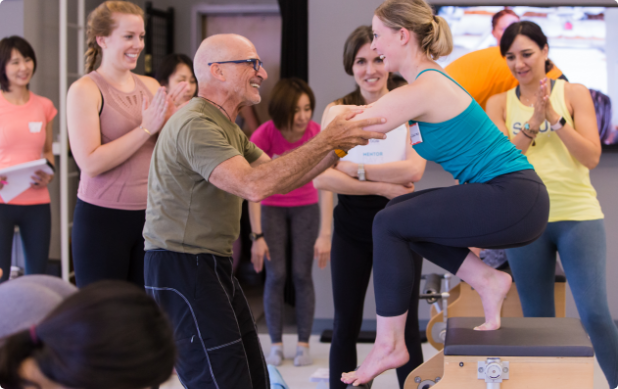 – Legacy Program
Mentor
The Mentor Program is for seasoned professionals who want to hone their teaching skills and study at the highest levels of the work.
This 3-day course is the first phase of the Legacy Program, Rael's voyage of discovery to the extreme edges of the Pilates Method with the most accomplished of his colleagues and students. During this very personal experience, Rael shares the skills and lessons he has learned over four decades at the peak of the profession.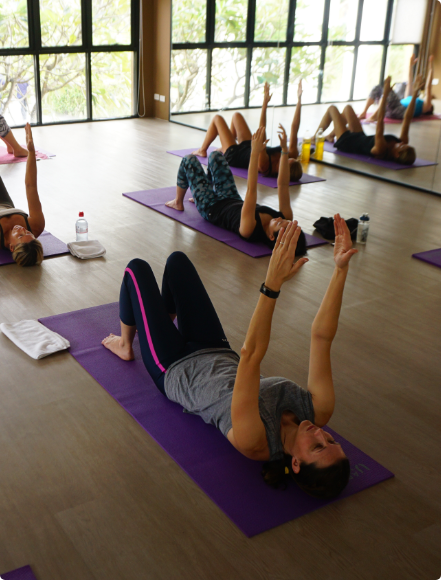 This course includes 18 hours of instruction and learning and is approved by the PMA for 18 CECs.
Prerequisites
BASI Pilates teachers: Two years of teaching experience following the completion of the Comprehensive Teacher Training Program.
Non-BASI Pilates teachers: Three years of teaching experience following the completion of a Comprehensive Teacher Training Program with another Pilates school.
What are they saying
Tessa

I have enjoyed my instruction time with Carrie and Adriana. I am looking forward to completing the course and receiving my certification.

Janine

BASI is an amazing program! Being that I was brand new to any sort of teaching career, I jumped right into this without any other certs or college courses on anatomy.

Krissy

I loved every minute of the course, and look forward to completing the Comprehensive course in the future.